e-book
Chinese Women in Love & Marriage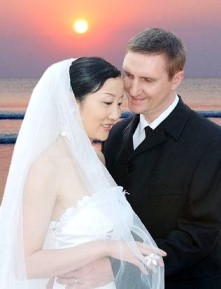 "Chinese Women in Love and Marriage" is written by one of owners of Asian Promise, Dawn Xiao Yan Li, a cross-cultural relationship expert with a unique perspective on relationships between Western men and Chinese women, built on her own life experience and running an Asian dating service. Lots of true stories have been used to demonstrate the author's views and suggestions in the book.
Some of the questions you all want answers to…
Do Chinese women find western men attractive? What love, marriage and family values are held by Chinese women today?
Why do Chinese women choose Western men? Why choose Chinese women?
How Chinese women differ from other Asian and Western women?
Can love exist with different cultures and backgrounds?
How to communicate well with someone from a different culture and background?
How to find a Chinese bride through the Internet?
How do I write my profile? How do I write my first email to her?
Will the relationship be built on personality, friendship and integrity, not money or others?
How do I know her sincerity and her intention?
How do I know she is my Miss/Ms right? What are the good questions for me to ask?
How do I master my dating progress with her? Can I sleep with her after 1 or 2 dates?
What is the right time for me to visit her in person if we meet online? Should I visit her first?
Is it safe to travel to China? Can she visit me first?
What does sex mean to Chinese women? Can I discuss sex with her?
How to improve our communication if her English is not so good! How can I help her English?
Cultural Tips on dating Chinese women
Communication tips for long distance relationships
Warning tips to protect you from being cheated
How long does it take to get fiancé visa and how to process it?
What documents are required if I marry her in China?
More questions? … Please read the book "Chinese Women in Love and Marriage".
Download "Chinese Women in Love and Marriage"
Customer Reviews from amazon.com